Contacting Mr. Benjamin's Cotillion
To request an invitation for your child who is entering the sixth grade this coming school year, please fill out this form. Please feel free to contact Mr. Benjamin via email at info@mrbenjamins.com. Please be sure to include your phone number, your name, your child's name and school, and your home address in your correspondence. Mr. Benjamin can also be reached directly at 619.222.3769.
If you have a late enrollment, please contact me as soon as possible and I will do my very best to accommodate your child (on a space available basis).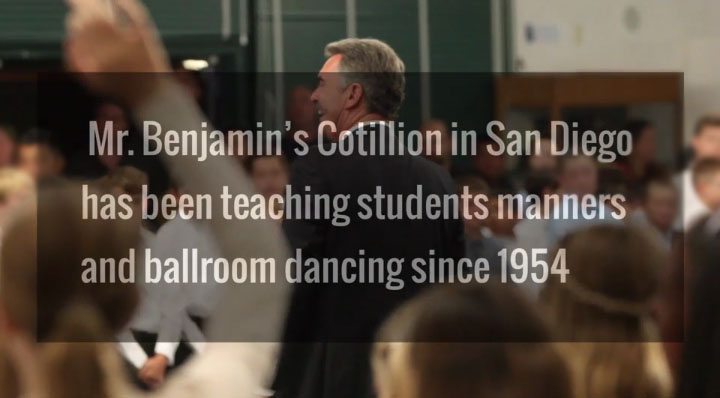 Director, Mr. Benjamin's Cotillion
P.O. Box 6499 - San Diego, CA 92166